Music education at home
A qualified early years educator bringing laughter and joy to your child's learning.
Music education in the comfort of your home
Do you proclaim to not have a musical bone in your body? Are you a parent or an educator looking for engaging musical play ideas? Perhaps you're a musical family already making musical memories together? Or you may just need a safe and educational way to keep your kids entertained. Whatever your skillset or motivation… Gumnut Music TV is for you!
You're here because you've seen your child light up around music. You've witnessed the transformative power of music and want to focus that goodness into rich play-based learning.
The internet is filled with music for children and it is not all created equal. In fact, according to research, much of the music targeted and marketed to children is, in fact, detrimental to a child's musical intelligence.
Here at Gumnut Music TV, we're passionate about high quality and informed music education. You can feel confident nurturing a tuneful, beatful and artful experience in children using our resources and guidance.
We're here to educate and give you and your child permission to play, sing and be silly in all the best ways!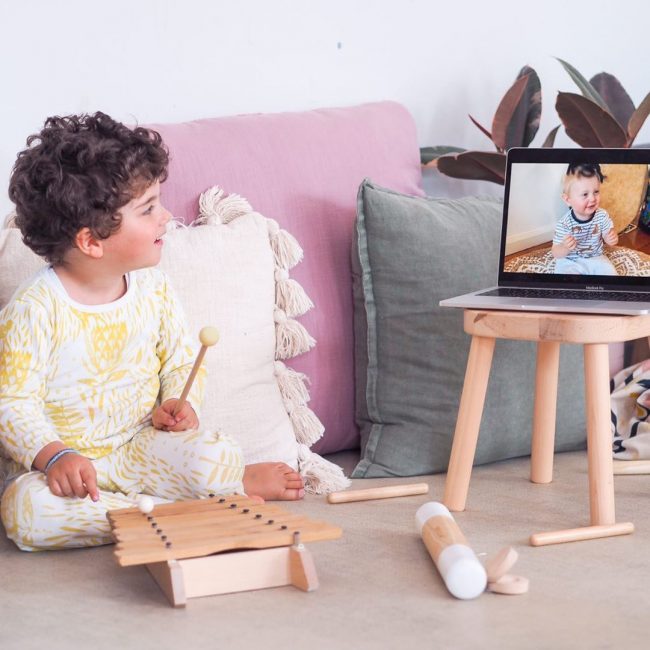 Gumnut Music TV is for you!
We're here to provide: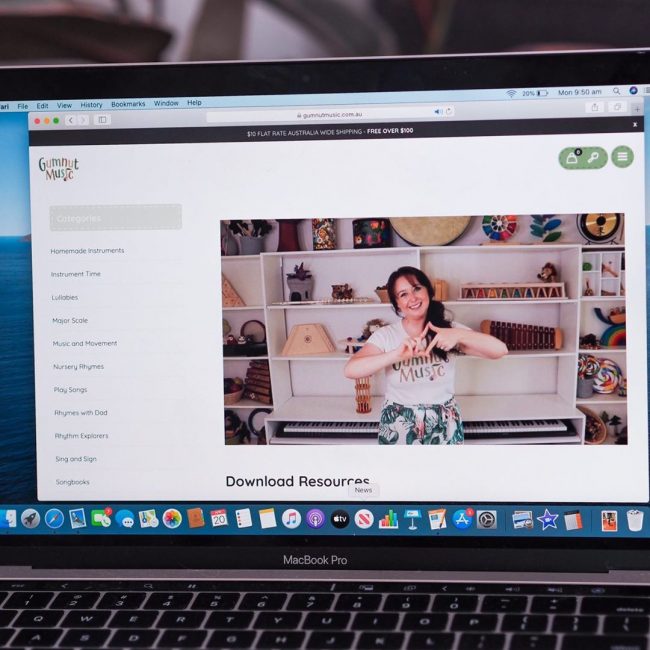 A home filled with music, joy and connectivity,
Play-based music education, with the everyday household items.
Daily musical inspiration designed to develop bigger and better brains.
A holistic approach to music education inclusive of the whole child.
A qualified Early Years Educator, Music Teacher and Mumma writing and delivering content with a toddler in tow.
Content that empowers adults and facilitates opportunities for bonding with children.
Confidence to sing, be silly and explore music in new and engaging ways.
DIY activities to keep you singing and playing long after we've sung goodbye.
An ad-free space that is secure and safe for children.
A daily play routine.
$37 per month
Access to our educational videos, updated weekly
Safe and secure platform, no ads
No commitment, cancel anytime
Testimonials
What parents & educators love about GM TV.
Your videos and play ideas are really wonderful – so genuine and child-centred, and have further inspired my own content writing and lesson planning. Thank you for all your hard work in making GM TV.

Rebecca – Music Therapist & Educator
It's seriously amazing! I know my kids will want to revisit the videos each day! Plus the extra resources are wonderful!

Bree – Mum
It's amazing!!! The kids love it. MJ's loving the mix! The songs and stories are listened to on repeat.

Kristy – Mum & Educator
Louise, GM TV has been saving us during lockdown! Charlotte is obsessed and keeps asking for "more weese, more weese!" 😂

Sarah – Mum
GM TV is awesome! We just started using it and the boys are enjoying it so much. Such a wonderful thing to have during isolation.

Desrae – Mum
Frequently Asked Questions
What is Gumnut Music TV?
Gumnut Music TV is a subscription service providing families access to our range of educational videos and resources through a safe and ad-free online platform.
How much does Gumnut Music TV cost?
You can subscribe on a monthly basis for just $37 per month. No contracts and cancel at any time.
Where can I watch?
You can watch Gumnut Music TV anywhere, at any time. Sign in with your Gumnut Music TV account to watch instantly on the web at gumnutmusic.com.au/watch from your personal computer or on any internet-connected device that offers web browsing.
How often is Gumnut Music TV updated?
Gumnut Music TV is being updated with new videos and resources every week! Our newsletter will keep up to date with all of our new content.
How do I cancel?
Gumnut Music TV is flexible. There are no contracts and no commitments. You can cancel your account anytime online through your PayPal account. There are no cancellation fees.